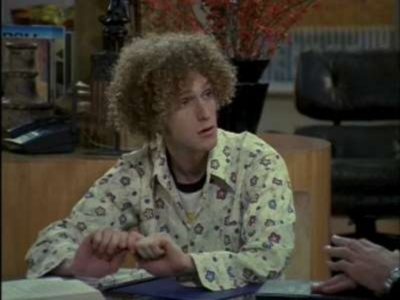 Kirby Gardner is Lana Gardner's son. He appears several times in the later seasons. Although lacking in academic ambition and achievement, Kirby has a certain level of street smarts and a lazy cynicism. Frasier agrees to tutor Kirby as a quid pro quo for Lana's help setting him up with her friend Claire French, but Kirby strikes his own deal, focusing only when Frasier promises to persuade Roz to go to Kirby's high school prom as the boy's date.
Ad blocker interference detected!
Wikia is a free-to-use site that makes money from advertising. We have a modified experience for viewers using ad blockers

Wikia is not accessible if you've made further modifications. Remove the custom ad blocker rule(s) and the page will load as expected.